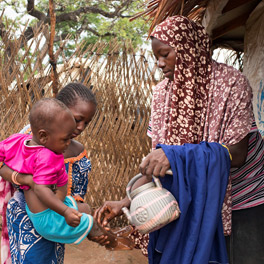 Learning Modality: Self-paced
Date: Available online all year
Duration: Approximately 4.5 hours
Language: English, French, and Spanish
Tuition fee: Open access until June 2017
This course aims to provide knowledge for better understanding the changing aid-end-policy and developing capacities in how to monitor aid flows and evaluate their impacts. The course includes practical exercises on how to apply the principles of aid effectiveness to promote gender equality in organizations, how to make a meaningful gender analysis of aid flows, how to engender budgets and how to develop an advocacy strategy for your own organization.
The course is divided into the following modules:
Refresher - What do we mean by gender equality and gender mainstreaming?
The big picture - Aid effectiveness from a gender perspective
Getting started - Aid effectiveness & gender equality in your own organization
The next step- A quick gender analysis of delivery of aid in your country
Budgeting counts - An introduction to 'engendering' budgets
Getting involved - How can we make a difference?
Civil society and academia